Join our campaign to provide access to education to at risk girls and young women in India and Cambodia. Help raise funds and awareness around the challenges they face and ride with us! A $75 gift supplies a girl with a bike, a pump, a lock, tools and requires the students' guardians sign a contract that states they will keep their child in school for at least two years. The commitment is verified through Lotus Pedals.
Upcoming Events: Ride and Give Back
Come join us for the second annual Santa Ynez 1000 Bikes Campaign fundraiser hosted by Lotus Outreach's intern Tsering Hauenstein and her mother Kristi Hundt. Last year we reached our goal of 100 bikes. Help us reach our goal again this year!
#LetsRideTogether #EducateAGirlChangeTheWorld
The plan: Meet at Sunstone Winery 125 N. Refugio Rd at 8:00am on Saturday, May 11th , 2019- follow the signs to the tasting room. There will be two routes- for beginner and intermediate riders.
The ride: The ride leaves promptly at 8:30am. Please pre-register. To volunteer rather than ride send an email to 1000bikescampaign@gmail.com. Donations of any amount are appreciated. The event concludes at 10:30am.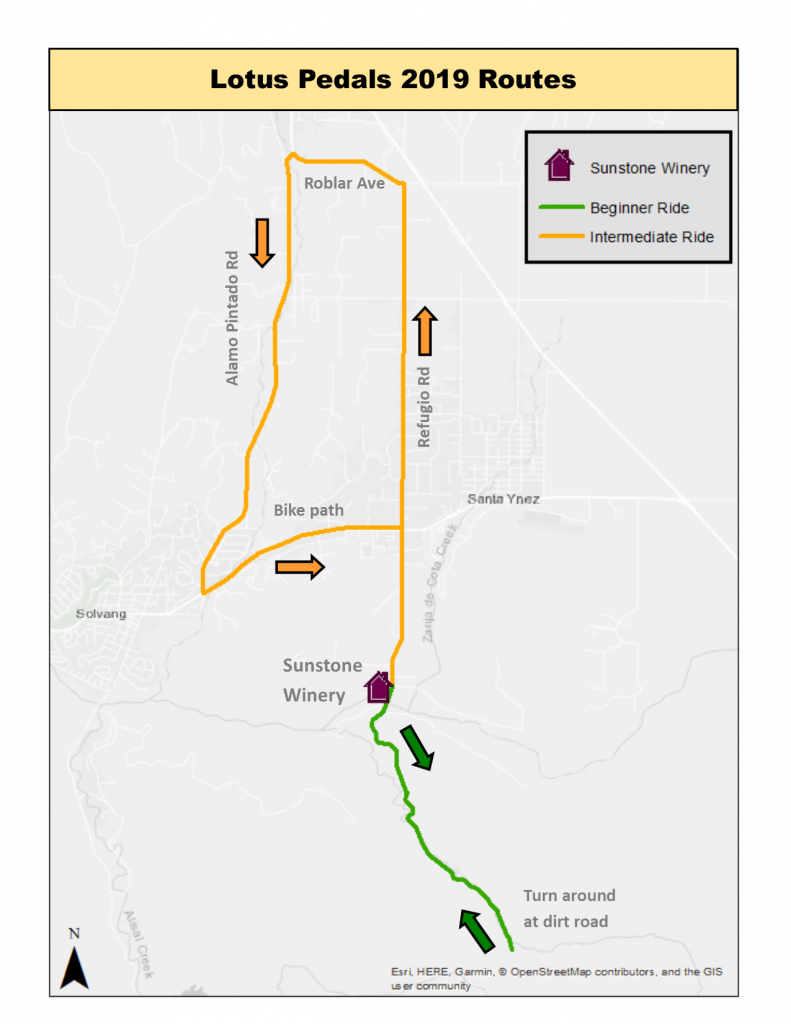 Get Involved
Host a bike ride fundraiser.
Engage your local rotary, corporate giving program, or bike shop.
Hold a fundraising dinner.
Get creative!
Email info@lotusoutreach.org to learn more, receive campaign materials, and support.