600+
At-risk girls have been provided education scholarships
110
Highschool girls in Phnom Penh were served in the 2017-18 academic year
Cambodian girls are disproportionately at-risk of being denied a primary education. Primary school is free but not compulsory in Cambodia. The unofficial costs of education such as supplies, transportation, and the demands for additional payment by teachers frequently make it impossible for Cambodian families to afford their children's schooling, with girls often the first to be withdrawn.
Low levels of education make these children far more likely to be trafficked or fall victim to the brutal commercial sex trade.
Due to widespread poverty, many children are taken out of school by their families and put to work. The income their children earn may help ease immediate economic hardship, but the longer term consequences are often devastating.
Lotus Outreach is supporting the education of more than 600 Cambodian girls in Phnom Penh, Siem Reap, and Banteay Meanchey. We provide scholarships to girls who are at-risk or are survivors of violence in order to keep them enrolled in school. Our goal is for these girls to attend through the third year of high school, and further if possible.
Our GATE scholarships not only cover the indirect costs of education such as materials, uniforms, and transportation, but also ensure that the poorest families have enough rice to eat so that girls will not be taken out of school and put back to work. Some of the girls also qualify for residential placement in protective housing. 600+ Scholarships for at-risk young girls
GATE also features a community-based participatory process of building Child Protection Networks. Through engaging community volunteers and building culturally relevant prevention programs, GATE is able to further stem the tide of human trafficking, domestic violence and sexual abuse.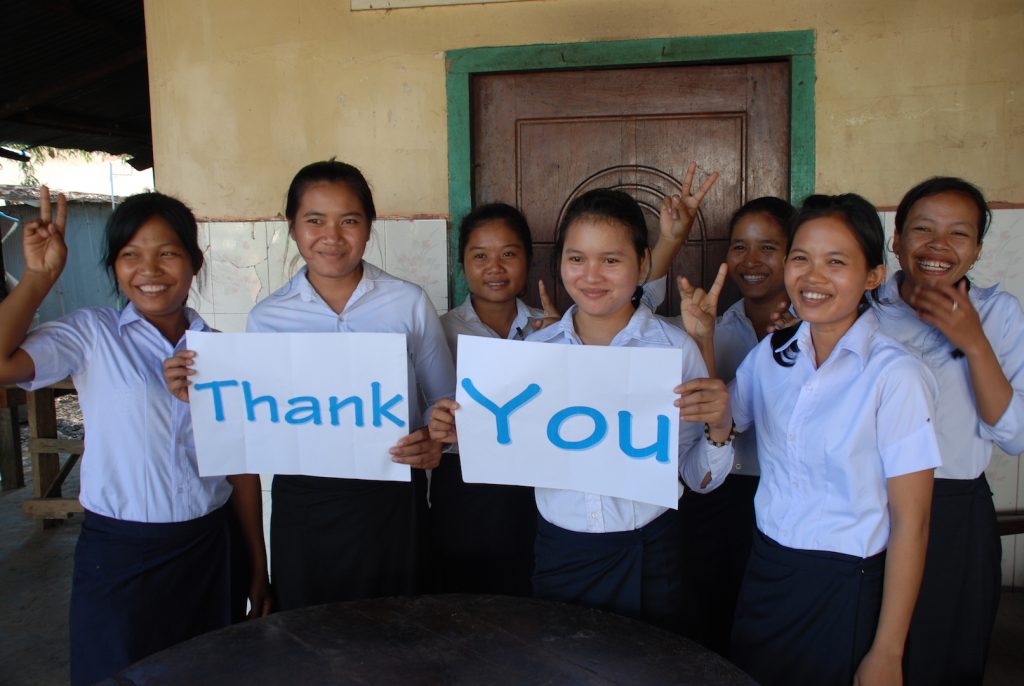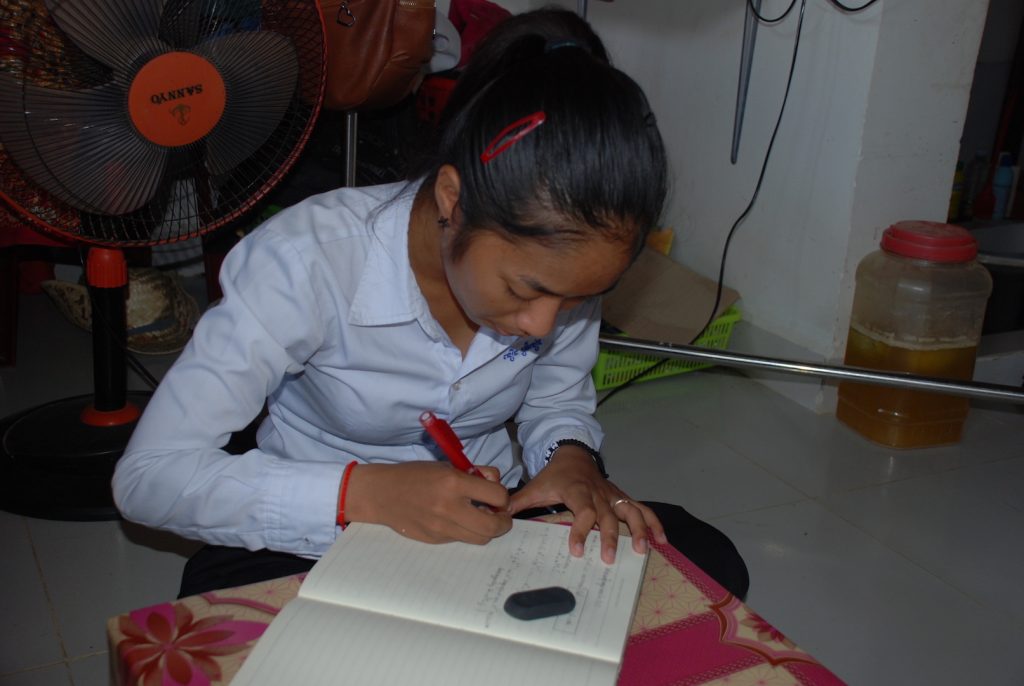 Partner: Cambodian Women's Crisis Center
Supported by: The Material World Charitable Foundation • Weyerhaeuser Family Foundation • Angus Lawson Memorial Trust • Buddhist Global Relief • Lotus Outreach Society Canada • Lotus Outreach United Kingdom • Lotus Outreach Australia