2,316
Students have received bike scholarships
4,632
Parents and social members are advocating for the importance of educating girls because of this program
320
Bike scholarships provided in 2017
Compared with other developing nations, Cambodia and India lag in the realm of girls' education. While 43 percent of girls in the developing world attend secondary school, in Cambodia only 11 percent of girls attend. In the communities where Lotus Outreach operates, the road to school is long and full of hazards. In rural India, estimates show that for every 100 girls, one girl reaches the 12th grade. By supplying all-terrain bicycles to the poorest girls living a minimum of one mile from their nearest public school, Lotus Pedals has become a powerful component to our education programs in both India and Cambodia.
The young women in our programs are prime targets for abuse and sex trafficking. All too often, they are forced to choose between eating and paying for a taxi to attend classes. For many, their time is better spent working than traveling several kilometers to school on foot.
Given a bicycle, these tough decisions disappear. Lotus Pedals has changed the lives of hundreds of girls by supplying safe, reliable transportation. When girls stay in school, their achievements far exceed those of formal lessons: they gain confidence, access to academic communities, and the respect of their families and neighbors.
Girls who ride Lotus Pedals bikes to school tend to view the new avenues available to them as leading back to their home communities. They are charting a course to become doctors, teachers, and non-profit leaders in their own villages.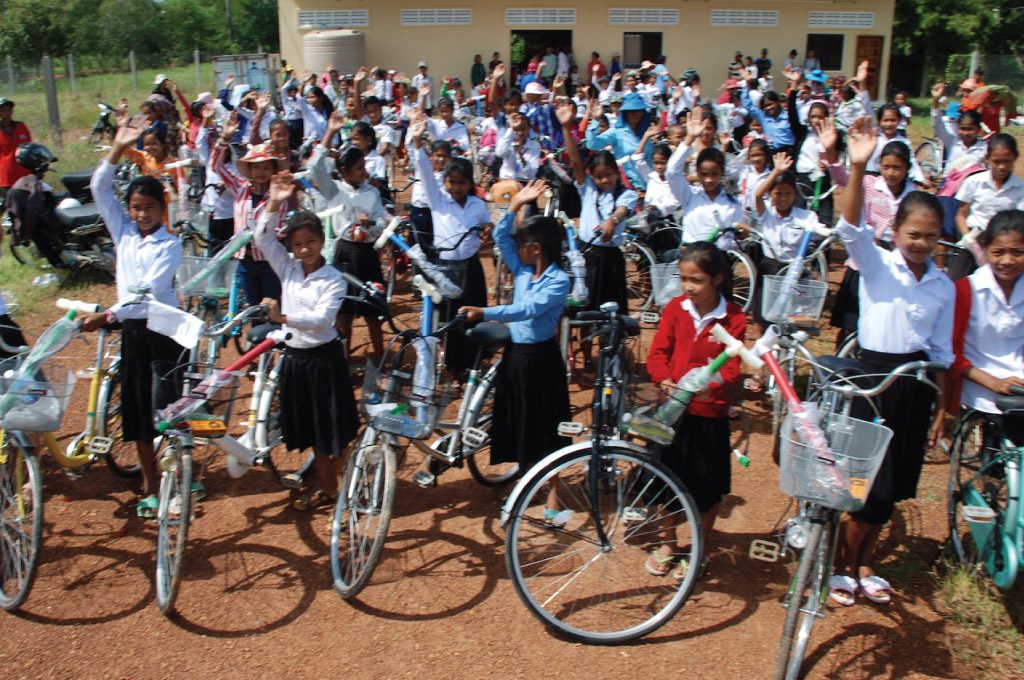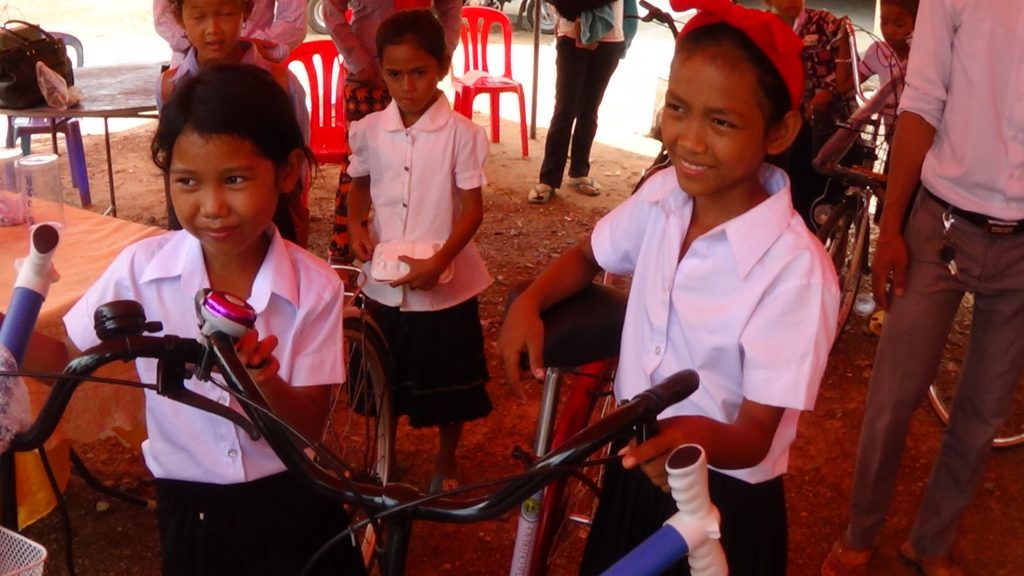 Partners: Lotus Outreach Cambodia • Cambodian Women's Crisis Center (CWCC) • Khemara • Cambodian Organization for Children and Development (COCD) • Kampuchean Action for Primary Education (KAPE)
Supported by: Douglas A. Campbell Foundation • White Lotus Trust • Impact Giving • GlobalGiving Foundation