Education No Matter the Cost: Interview with Sothea
Our GATE program provides educational scholarships to young girls from low income families. These girls are at-risk or survivors of violence. A scholarship means a chance to stay in school, a chance at a better life!

A GATE scholarship not only covers the indirect costs of education (materials, uniforms, transportation) but it also ensures that families have enough rice to eat. With enough to eat, girls are not taken out of school and put back to work in the farms.

Sothea is one of these girls. Last month we visited her at her home in Siem Reap. In the dry midday heat of summer, she greeted us with a big smile. Upbeat and cheerful, her demeanor stood in stark contrast to her surroundings and the place she calls home. She invited us inside.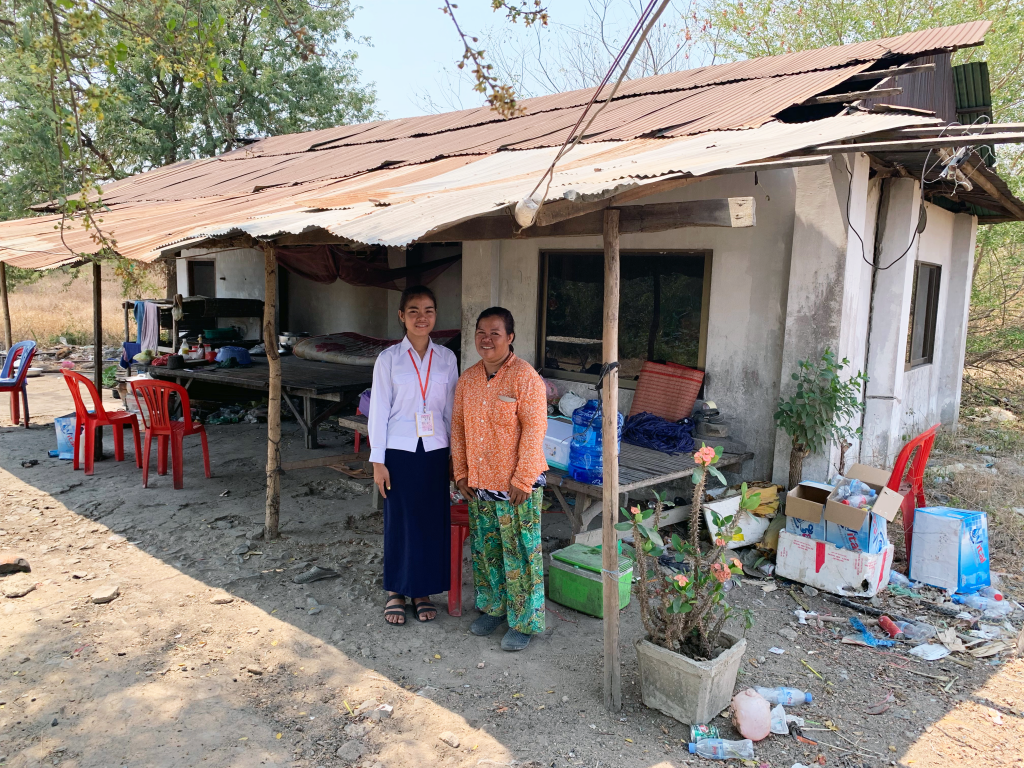 Everything was parched, coated with a layer of red dust. The roof and walls of the house were partial: no doors to close off the home. The ground was littered with masonry, discarded kitchen utensils and a filthy old mattresses. It looked like a squat for homeless people. It was shocking to see.

And yet this is the place Sothea and her family have home for the last five years. The owner of the house allows them to stay for free. They have a small plot of rice land brought from share in the family property, but it's far from here and there's no money to develop it for farming.

As the interview unfolded, Sothea opened up about her life and the toll poverty has taken on her well being and that of her family. And yet, she is hopeful. We uncover within her a staunch determination to escape the drudgery of her circumstances as well as a strong belief that education is her way out.

How far is your school from home?
School is three miles away. I am able to take the school bus from the main road for free, so getting to school is no problem. But I have to travel 3 miles to my classes so the bike will be extremely helpful. Some of my extra classes run late into the evening. Having a bike will mean I can get home safely.

Who lives at home with you?
I live with my Mom, Father and three siblings. I have an older sister who is 18 years and now in her first year of university and a younger brother who is 13 years old, studying at lower secondary school.

What do your parents do for income?

My Mom prepares pumpkin seeds and hawks them for a living. My father is a moto taxi driver. My Mom comes from this area. She moved away when she got married and returned here around five years ago.

How were you selected for GATE program?
I'm in 11th grade. I am about sixth out of 50 students, but I'm always in the top ten. My teachers at school announced the program and I was lucky enough to be selected.

What makes you happy?
It made me very happy when I was told I got the scholarship. I have been waiting for a long time for this support! Aside from that, I'm happy when I get good grades. Also I like pop stars! Sothea points to a stickers on the back of her school pass. Korean pop bands are my favorite.

What do you see in your future?
I want to join the military. To become a military police you have to take and pass an exam. Unlike other government jobs, there is no way to cheat. The exam is serious and there is no corruption in the process.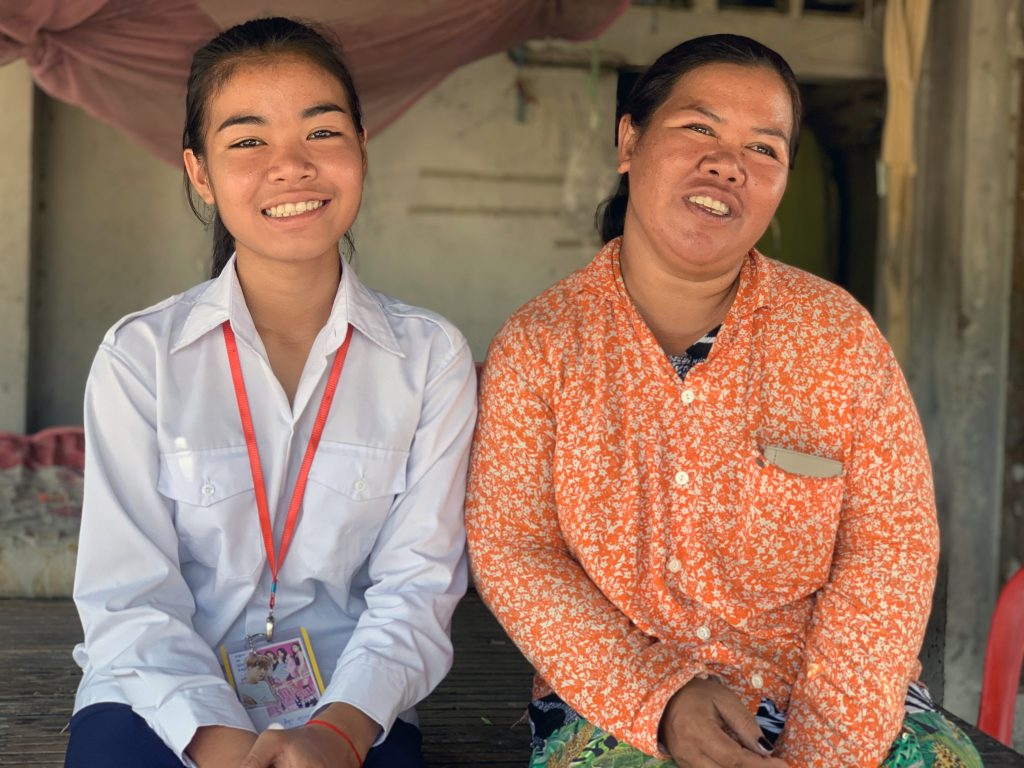 Directed to Sothea's Mom: Sothea is in 11th grade with an older sister enrolled at university and a younger brother in school. You've done and amazing job. What is your view about the importance of education?
Sothea's mother Mom gets very emotional and begins to cry immediately. It is very important. I didn't get a chance for an education and my life has been extremely hard. I don't want my children to suffer like I did. I don't have any land or anything else to leave to my children, so I made a commitment to give them a high level of education — no matter the cost.
*****
Given Sothea's current performance and added support from the program, we are confident she will finish year eleven with flying colors and be well on the way to completing high school. In the meantime, we have established a monitoring committee at her school that will keep an eye on her performance and attendance.

She will also have a chance to be supported by our CATALYST program whose representatives will visit her school soon and provide training on how to identify opportunities for further education and professional development (available courses to take, where and how to apply).

Education is truly a game changer. We are so excited for Sothea's future!