June News: Lotus Pedals in 2022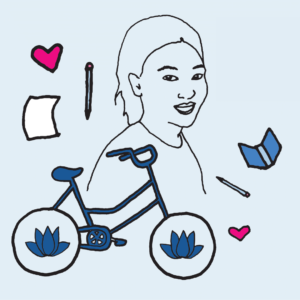 Since 2009, Lotus Pedals has distributed more than 3,500 bicycle scholarships to young women and girls living in rural Cambodia and India! We are proud to partner with on the ground NGOs in Cambodia to award scholarships to girls the most in need. In 2022, we plan to award 311 bicycle scholarships, so far, 278 have been distributed. With these heavy terrain bicycles, girls have a safe and reliable way to get to school, which is often many miles away along rough and dangerous roads. Read on to meet Sreythorn and learn about how Lotus Pedals supports her in achieving her goals.
Sreythorn is 14 years old and studies in 6th grade. She, her mother and her four older siblings live in a small village in rural Cambodia, where they earn a living by weaving grass roof tiles. Their home is several miles from the nearest school and walking is a dangerous and slow trek along rural roads. All of Sreythorn's siblings dropped out before high school, but Sreythorn wants to be a doctor and she is determined to finish high school and go on to attend college.
Sreythorn was one of 60 students who received a bicycle from Lotus Outreach last month. A bicycle scholarship through Lotus Pedals ensures she will have a safe and reliable way to get to school and back every day. When students are awarded a bicycle scholarship, parents agree to commit to keeping their children in school for the next two years. This powerful agreement asks parents to acknowledge and value education for their daughters, and in turn, students can rest easy, knowing that their parents stand by their decisions and will support them in getting an education.
In Cambodia, just 16% of girls make it beyond the 6th grade and only .5% attend college. Girls in rural and low-income communities are at particularly high risk of dropping out of school to help their families earn an income. The hurdles that they face in reaching school, walking long and dangerous roads each day and financial insecurity, only increase the odds of their dropping out. Through our multidimensional programs, we aim to change harmful narratives around girls' education so it may become the norm rather than the exception. Safe and reliable transportation to and from school is an important first step in ensuring that girls can attend school safely.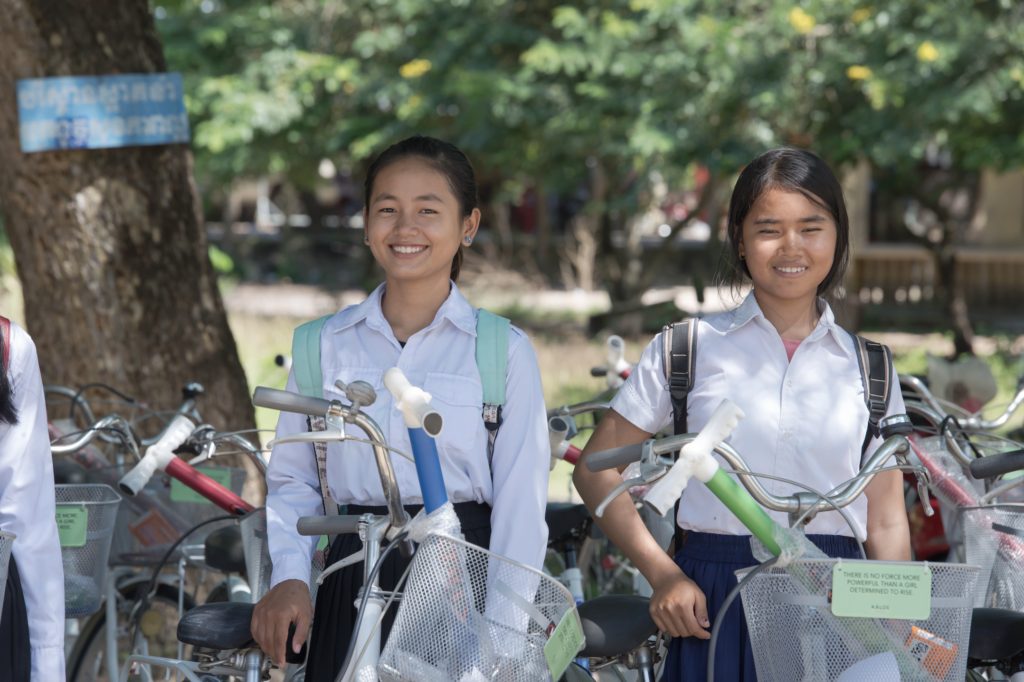 Monthly donations through 1,000 Coffee create a foundation of support for LO beneficiaries, investing in access to education for the long term and make it possible for anyone to have a positive impact, no matter how much they're able to give.