Kálos Skincare: Creating Consciously, Giving Back to Girls in Need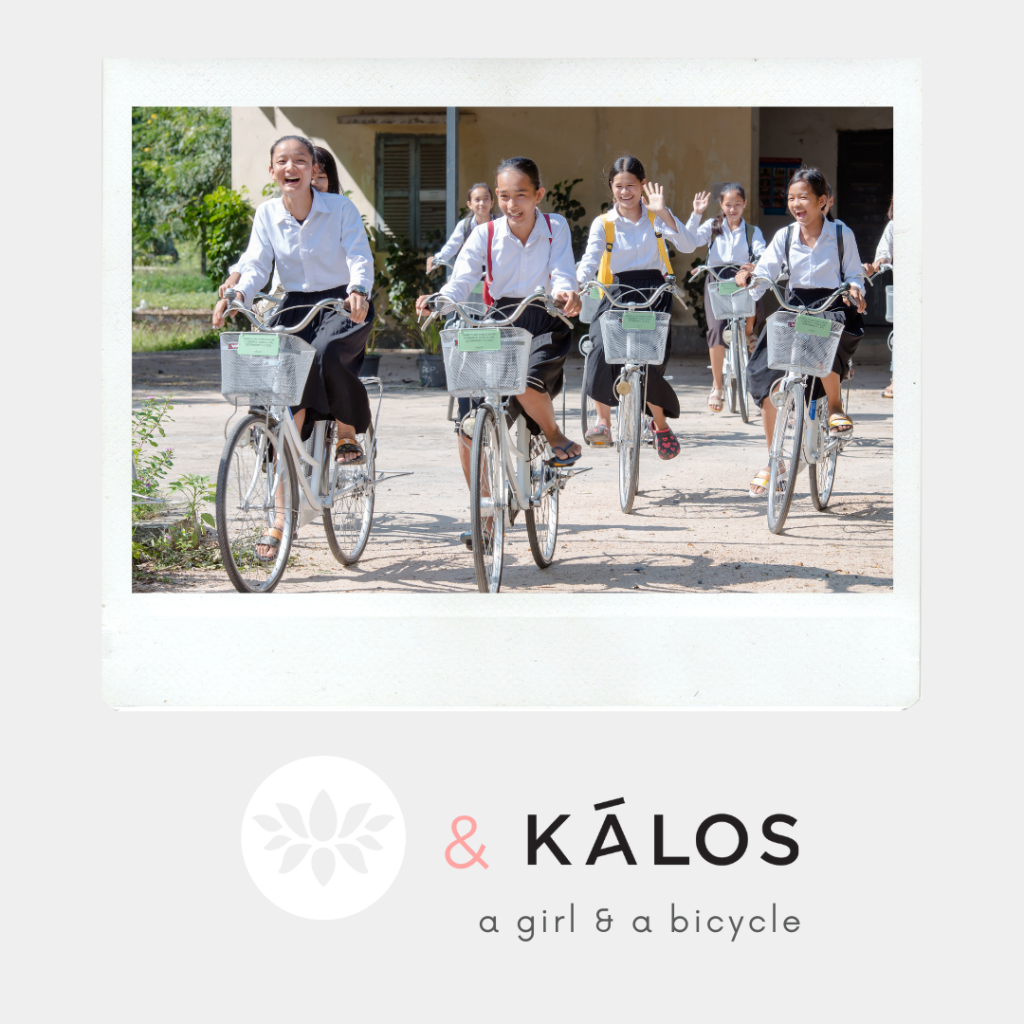 Coffee and cream, yin and yang, a girl and her bicycle: some things are just meant to be together. That's why we're so excited to announce our partnership with Kálos Skin!
Kálos makes consciously created, naturally derived skincare products. A percentage of every Kálos purchase goes to girls' education around the world. They've generously partnered with us, gifting 5k towards our 1000 Bikes Campaign which provides girls living in poverty in India and Cambodia with bicycles for access to education.

The word "kalos" comes from the Greek philosophy meaning "what is beautiful, what is good".
Kálos Founder, Nadia Babar, a first-generation Pakistani whose parents were immigrants, shares:

"Education was the ticket for my parents to succeed. Education changed the trajectory of their lives, and it's the only reason that I'm here today."

She goes on about her passion for education:

"Too often girls are the last to receive their right to an education and their right to succeed and I'm determined to use our everyday beauty routines to change that."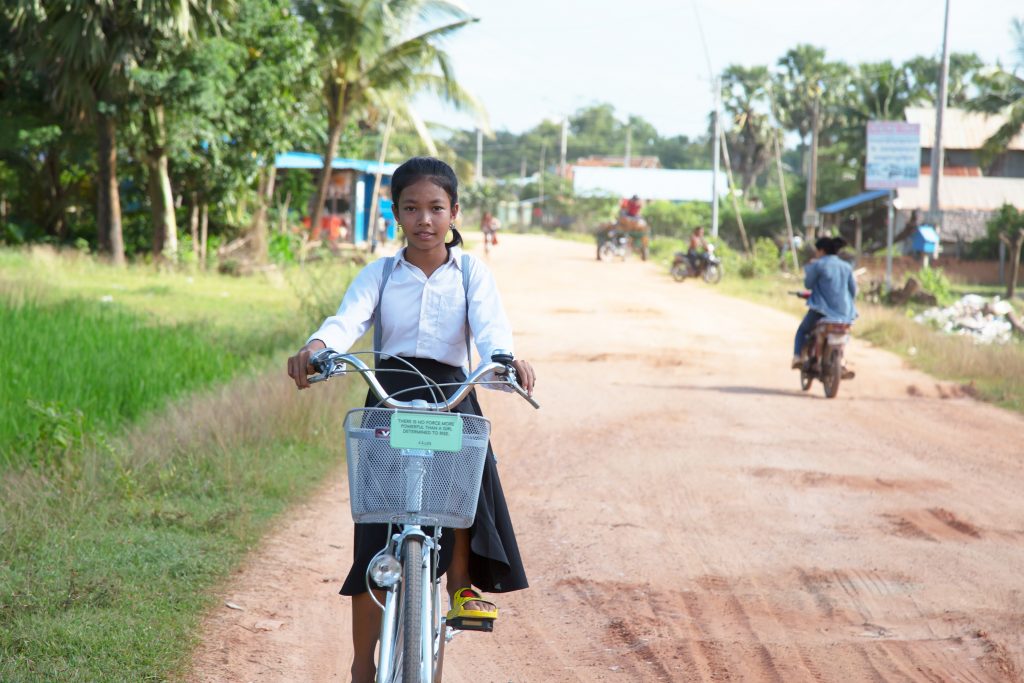 This month, bike ceremonies were held at the Bayon Pastry School in Siem Reap, the Prey Pha'eh High School school in Takeo province, and Passerelles Numériques in Phnom Penh, Cambodia. In total, 66 girls received bicycles from the Kálos partnership. The bikes they received were beautiful custom-designs including license plates that read, "There is no force more powerful than a girl determined to rise".

Can we get an "amen"?!
A huge thank you to Kálos who is setting new standards for the beauty industry by creating consciously and giving back. We admire their work and are so proud to partner with them! Want to learn more about Kálos and their amazing products and mission? Watch the video below. You can also follow them on Instagram, Facebook and Pinterest.