Lotus Outreach Steps Into the Future
After 30 years serving women and children in India and Cambodia, LO reaches for a global impact
"I really have to give credit to her strength to have Lotus Outreach here today. It is really because of her."

– LO Founder, Khyentse Norbu
Lotus Outreach was originally founded by Khyentse Norbu in 1993 in Himachal Pradesh, India to serve refugees from Nepal. As time went on, Norbu reimagined the mission of LO to serve the most at-risk women and children in India and Cambodia. As Norbu shared at a private screening of his film, Looking for a Lady with Fangs and a Moustache, that LO Australia hosted in Sydney during January 2020, the mission of LO was deeply impacted by a trip he took to Angkor Wat in Cambodia when he encountered a young girl in a safehouse— who held his finger and wouldn't let him go." I had this really strong feeling, connection, so to speak. So I immediately asked the orphanage, I really want to support this girl, you know, all the way through her university and on. She was also a little bit blind. So, I have to really give credit to her strength to have Lotus Outreach here today. It is really because of her".
LO's mission is to empower women and children living in poverty, with a focus on the empowerment of girls. Over 30 years LO has touched the lives of hundreds of thousands of people. LO education, training, and care programs ensure access to secondary and university level education, skills and job-training, anti-trafficking, and health and water services. In 2002, LO was incorporated in California to establish a U.S. headquarters with affiliates present in seven countries around the world, including the USA, Canada, the United Kingdom, Hong Kong SAR, Taiwan, Germany, and Australia.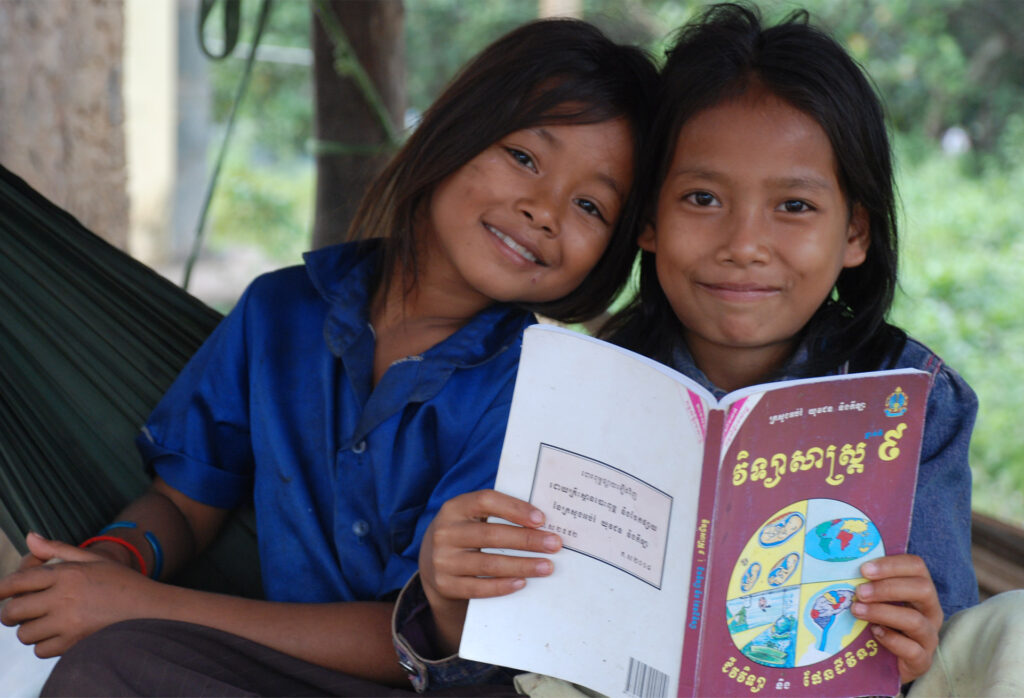 Today, Lotus Outreach is for the first time expanding our global impact beyond India and Cambodia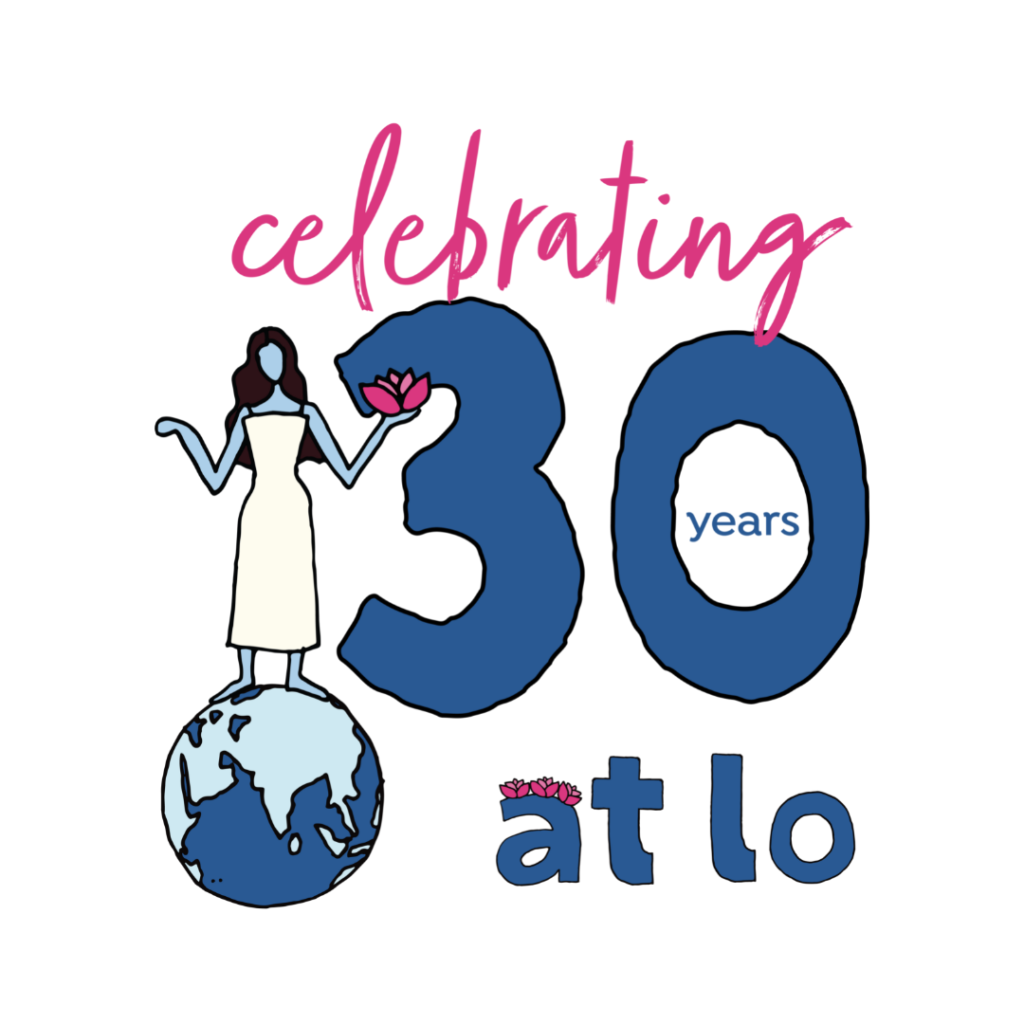 As a result of the growth we have witnessed at LO during the past five years, we have for the first time since our expansion from India to Cambodia, made impact commitments in new regions, including Vietnam, Brazil, Guatemala, and the USA! In celebration of our 30th anniversary, we are, in 2023, scaling our impact through global partnerships. Our new partners inspire us with their passion and ingenuity to serve their communities in ways that resonate with LO's holistic model of empowerment, to serve some of the most in need people on this earth, especially women and girls.
Individual contributions to Lotus Outreach are up an average of 21% annually when compared with giving during 2019, and that is not to mention the consistent and generous support of our foundation and corporate partners. None of this would be possible without the support of our donors and partners, who have inspired us to take this leap.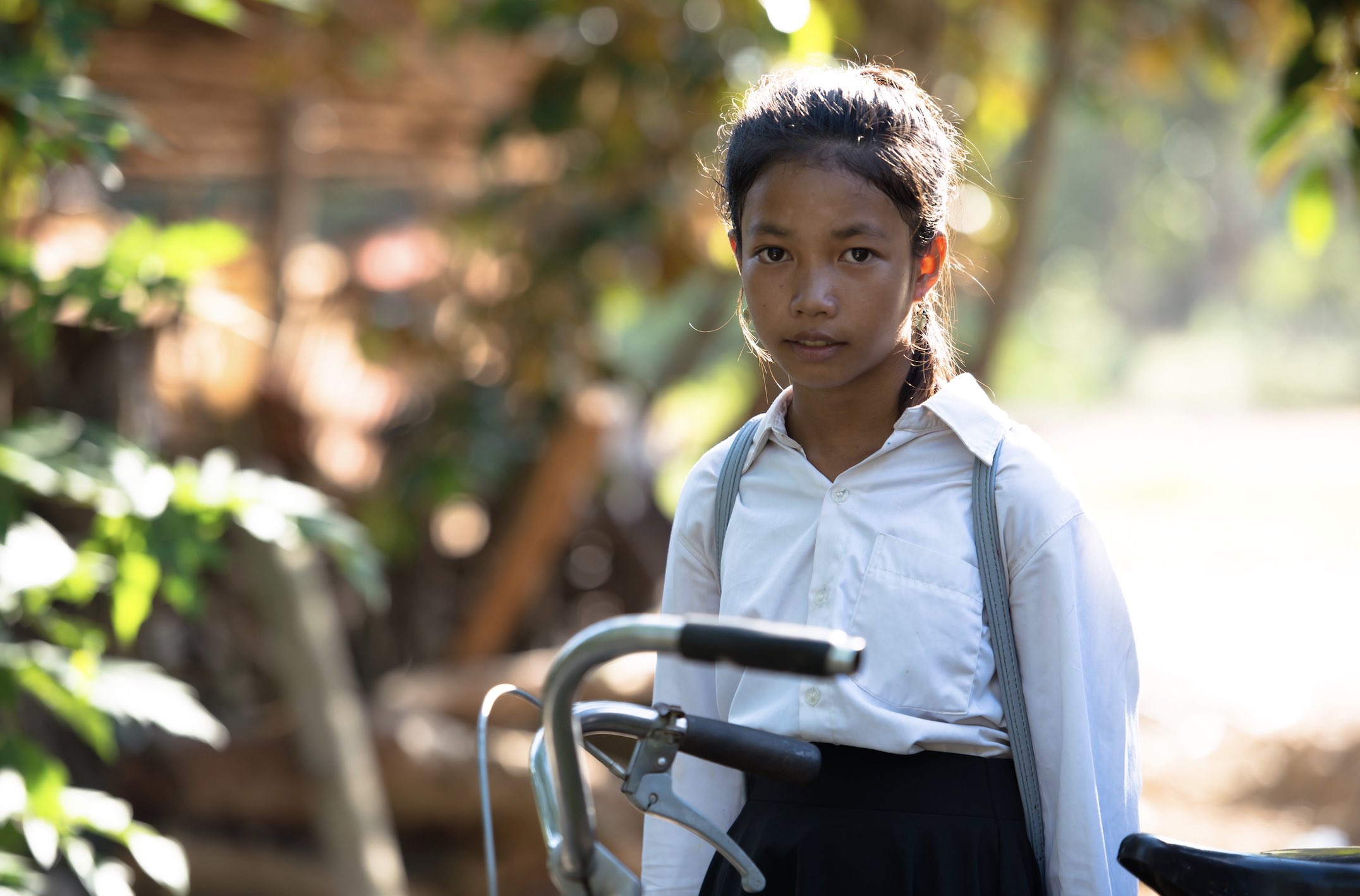 More, 215 people are presently sacrificing coffees each month through our 1,000 Coffee initiative, www.1000coffee.org, which ensures a reliable foundation of support for LO programs into the future. We dream of inspiring the coffee (or tea) habits of at least 1,000 people for girls' empowerment around the world. Learn more about 1,000 Coffee.
In addition to supporting new projects in Brazil, Guatemala, Vietnam, and the USA, our local nonprofit in India, White Lotus Charitable Trust has during 2022 established two exciting new long-term programs, Urban Youth Project and Jharkhand Project, serving at-risk youth with career and education counseling, computer centers, bicycles, a girls' football team, education scholarships, and more. Jharkhand Project is developing through collaboration with local non-profit, Naya Sawera Vikas Kendra (NSVK).
Read summaries of our exciting new programs below!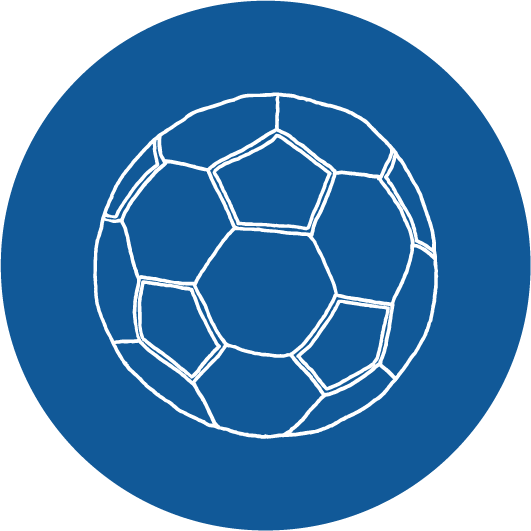 Jharkhand Project
Bahoranpur near Hazaribagh, Jharkhand, India
In partnership with Naya Sawera Vikas Kendra (NSVK), Jharkhand Project serves female youth in 10 remote villages and six rural schools in tribal areas of Jharkhand near Hazaribagh notorious for early marriages and human trafficking, with access to education, training, and career counseling. We have established two computer centers and a career counseling and professional development training. A girls' football team nurtures joy and empowerment while Advanced Diplomas in Computer Education secure livelihoods and positive futures.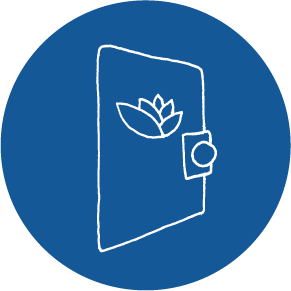 Urban Youth Project
New Delhi, India
Urban Youth Project has established a new education center, the "Hub," serving at-risk children and youth in the low income settlements of Northwest Delhi with a range of education and training opportunities, including career counseling, professional training, after school education, and personal scholarships. The Hub is a bright light refuge with spacious study stations, a library, kitchen, and office serving cross-cutting projects everyday.
Solidarity Market
São Gonçalo, Rio de Janeiro, Brazil
Solidarity Market is an exciting new partner program serving some of the poorest families in Rio de Janeiro, Brazil. Our partner, Mulheres da Parada, distributes food every 15 days in a market, prioritizing single-parent families headed by women, with special attention to families headed by black women with children 0- 6. Registered families receive ongoing psychological assistance, guidance, and education, and take part in group discussions and counseling related to wellbeing, food security, dignity, and human rights.
.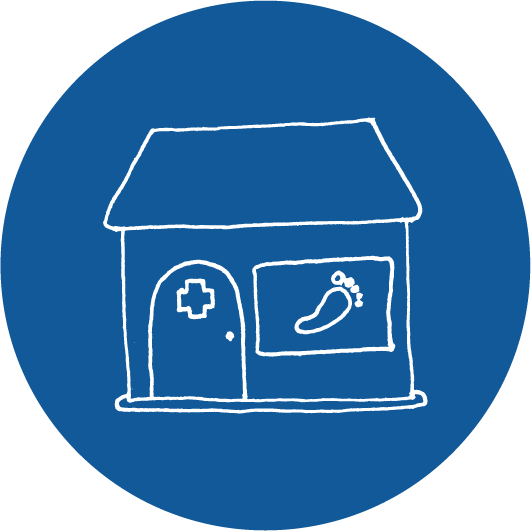 First Steps
Palajunoj Valley, Guatemala
In partnership with Primeros Pasos, First Steps provides crucial healthcare and resources to people living in a very remote region of Guatemala where there are high incidences of malnutrition and a general lack of infrastructure and resources for public health. Pasos serves 4000 people in 10 communities in the Palajunoj Valley through access to nutritional support, educational workshops, free dental and medical treatments through access to a mobile clinic.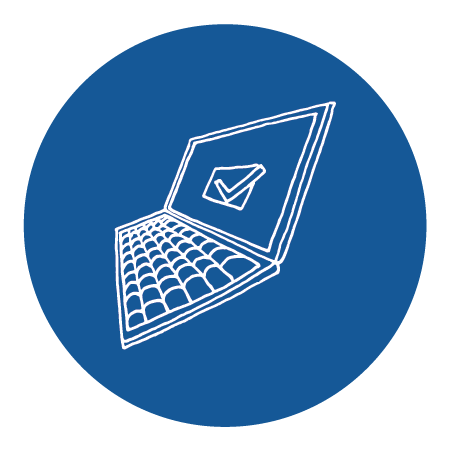 PNC/V
Cambodia and Vietnam
In partnership with Passerelles numériques, we provide top performing female students in Cambodia (and now Vietnam!) prestigious two and three year residential scholarships for specialized Information Technology (IT) training in a holistic environment. offering streams in System and Network Administration (SNA) and Web Programming (WEP). The program leads to well paid employment for every graduate and for every student we support PN shares half of the student's tuition.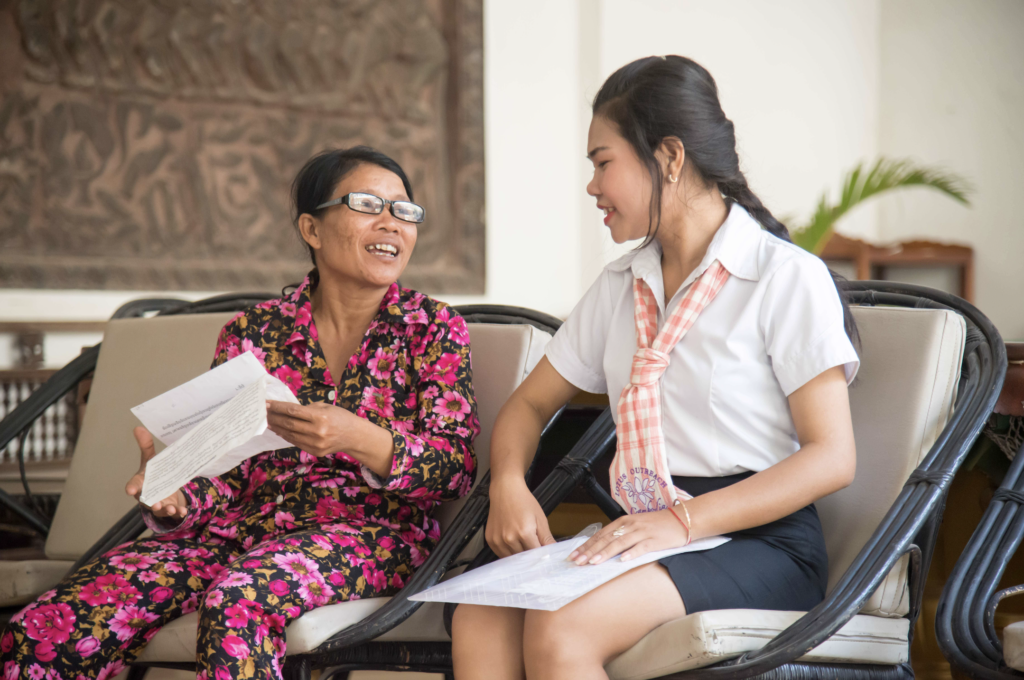 Read about the anchor of our holistic development strategy, Education & Training + Care = Empowerment
LO's approach to sustainable development is guided by the experience of our present Executive Director, Glenn Fawcett, who has served LO for more than 25 years to develop replicable and scalable programs in the communities we serve.
At the heart of LO's holistic approach to empowerment, our work aims to address the multi-layered causes of poverty and vulnerability. While we celebrate simple solutions to urgent problems, like a ride to school on a bike or bus for a girl living too far from school to walk each day, at the same time, where we can we will also ask her family to sign a contract committing to their daughters education, mitigate families' financial burden with rice aid, and where possible, supply a primary, secondary, or university scholarship—and clean drinking water at her school. It is in the vertical layering of solutions that we achieve most meaningful results and transformation in the lives of our beneficiaries.
To celebrate the 30th anniversary of Lotus Outreach, we are delighted to scale our multidimensional approach to empowerment horizontally through global partnerships with amazing people and organizations working around the world to similarly address the multi-layered causes of poverty and vulnerability. We are, for example, honored to collaborate with Mulheres da Parada on their Solidarity Market serving 2,750 of the poorest at-risk families living in Parada São Jorge, São Gonçalo, Rio de Janeiro, Brazil. The program prioritizes single-parent families headed by women and addresses the full scope of their nutritional, financial, emotional, physical, psychological, and sociological needs. No one solution can break the cycle of poverty for families, we believe that combining education and training with care or the provision of basic needs is essential.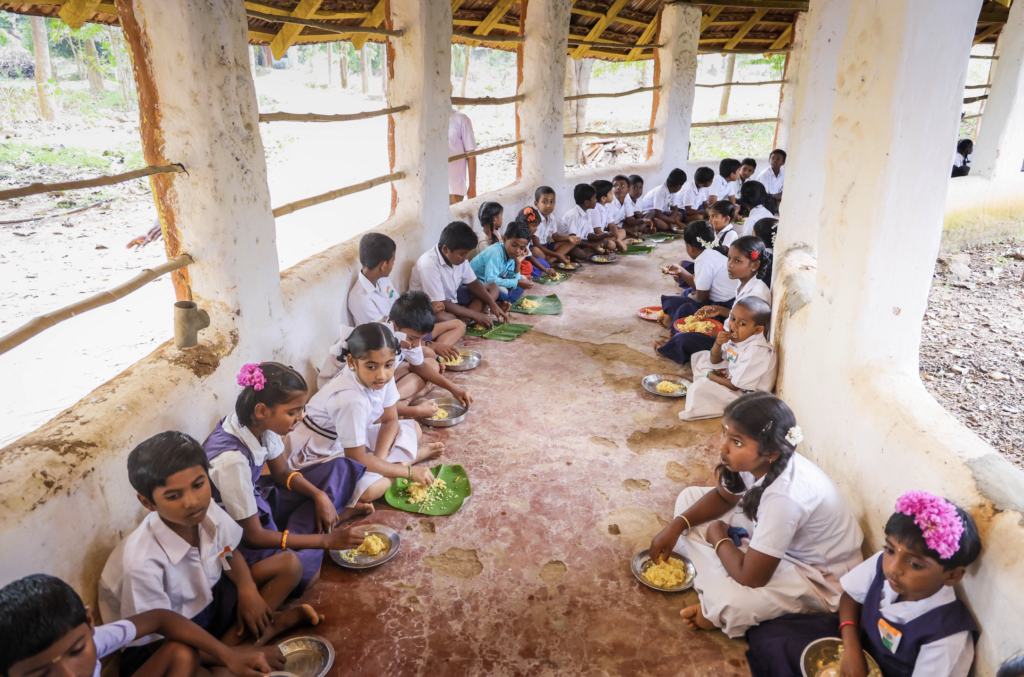 Executive Director, Glenn Fawcett and his family, host a bike ride with Mr. Srinivas of Bharatiyam, celebrating 30 years at Lotus Outreach, this February 26th!
LO Executive Director, Glenn Fawcett and his daughter, Diva Fawcett (14) and family, are co-hosting a bike ride with Mr. Srinivas and his daughter, Chikki Kothni (14), and family, Bharatiyam organization, and White Lotus Trust in New Delhi. They are celebrating 30 years at LO and WLT and raising awareness to expand the Lotus community in India.
"There are countless numbers of children and youth all over India without access to safe transport to schools and institutes of learning and rural girls are the worst affected. Lotus Outreach is providing educational opportunities for more than 1000 youth in remote rural areas of Jharkhand and we are riding on this occasion to provide bicycles to as many of those girls as we are able. Our ride celebrates 30 years at LO and raises awareness to expand our Lotus community in India." -Glenn Fawcett

The ride is the 15th event co-hosted by Lotus Outreach community members to raise awareness of LO work and their 1,000 Coffee initiative which aims to subscribe 1,000 people to sacrifice coffee monthly for girls' global empowerment.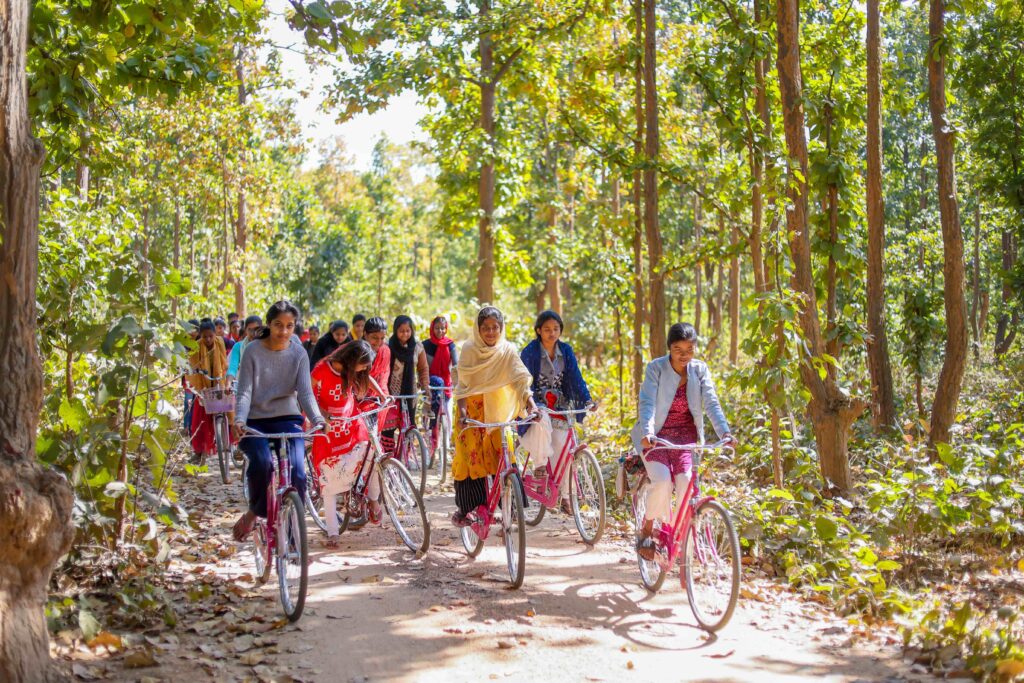 Our community is a diverse group of volunteers, ambassadors, foundation and corporate partners, donors, and artists committed to the long-term empowerment of LO beneficiaries into the future
We are exceptionally grateful to the diverse community engaged with Lotus Outreach, including volunteers, ambassadors, foundation and corporate partners, donors, and artists who are dedicated to the long-term empowerment of LO beneficiaries into the future. None of what LO does would be possible without their generous support and engagement. In 2021 and 2022, ambassadors and affiliates hosted bike ride events in more than 14 locations to inspire people to come together through the simple sacrifice of coffee (or tea). During 2023 to 2025 ambassadors and youth are connecting coffee drinkers and networks around the world with LO's mission, celebrating the power of collective action and generosity. Find out more at www.1000coffee.org.
A closing message from Lotus Outreach International President, Patty Waltcher
"I am happy to announce the celebration of Lotus Outreach's 30th anniversary. LO has helped hundreds of thousands of people through the brilliance of the girls and young women we have supported over the years in India and Cambodia. We will now expand our work to new regions, to scale our impact globally through partnerships. I am so moved by the impact of empowering one girl, who goes on to transform the lives of her siblings, family, friends, and community. Most of all, I would like to thank our donors, partners, community members, board, and team for their immense generosity and inspiration which connects us all to LO's ongoing benefit. Thank you." – Patty Waltcher, President, Lotus Outreach International