The First-ever GATE/CATALYST Alumni Gathering!
[SIEM REAP PROVINCE, CAMBODIA, January 18]—After 14 years providing scholarships to students through the GATE program, Lotus Outreach organized its first ever Alumni Gathering. This was an extremely important event for both Lotus Outreach and the alumni, and it happened to coincide during a visit of LO's Board of Directors. 
There were over 100 people in attendance for the event including 74 alumni, 26 CATALYST scholars, eight from the LO Board of Directors, and four Lotus Outreach Cambodia (LOCAM) staff.
Featured was one of the first alumni of the program, Sima, who gave an impressive and touching testimonial in English (translated into Khmer by LOCAM's Project Officer). Sima graduated high school under GATE (2010) and received her bachelor's degree in Law under CATALYST (2014). She shared with those in attendance about her life, study and work experiences.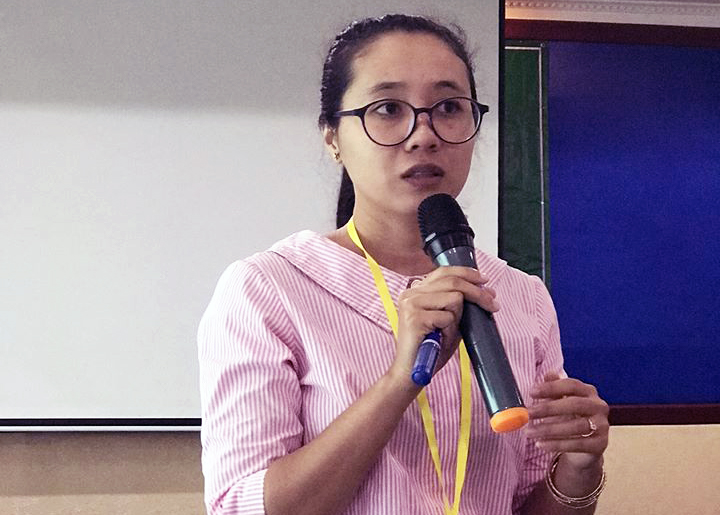 "When I was in ninth grade, I wanted to drop out because my parents could not afford school. Luckily, I received scholarship support from Lotus Outreach which provided me with enough uniforms to wear, books to study, and a bike to ride to school. I could study tuition classes like other students. As a result, my study got better and better every year until I passed high school in 2010."
"In November of 2010 I left Banteay Meanchey Province to study in Phnom Penh City. I knew nothing in Phnom Penh but I had someone behind me who was not only kind to me, but kind to everyone. I was very lucky to meet her. She is the Country Representative of Lotus Outreach Cambodia. That said, I would like to thank Lotus Outreach for financial, spiritual and material support for myself and other students. Without you, our lives would not be bright."
Sima went on to encourage juniors to study and work hard to position themselves for success in the future. She left them with a poignant message: "Failure is a starting point to becoming successful."
After this meaningful testimonial, the group discussed formalizing the Alumni Association and began to brainstorm small projects that would benefit both its members and society at large, as a way to give back and "pay it forward". All of the alumni were in support of this and many of them offered ideas for how to get started.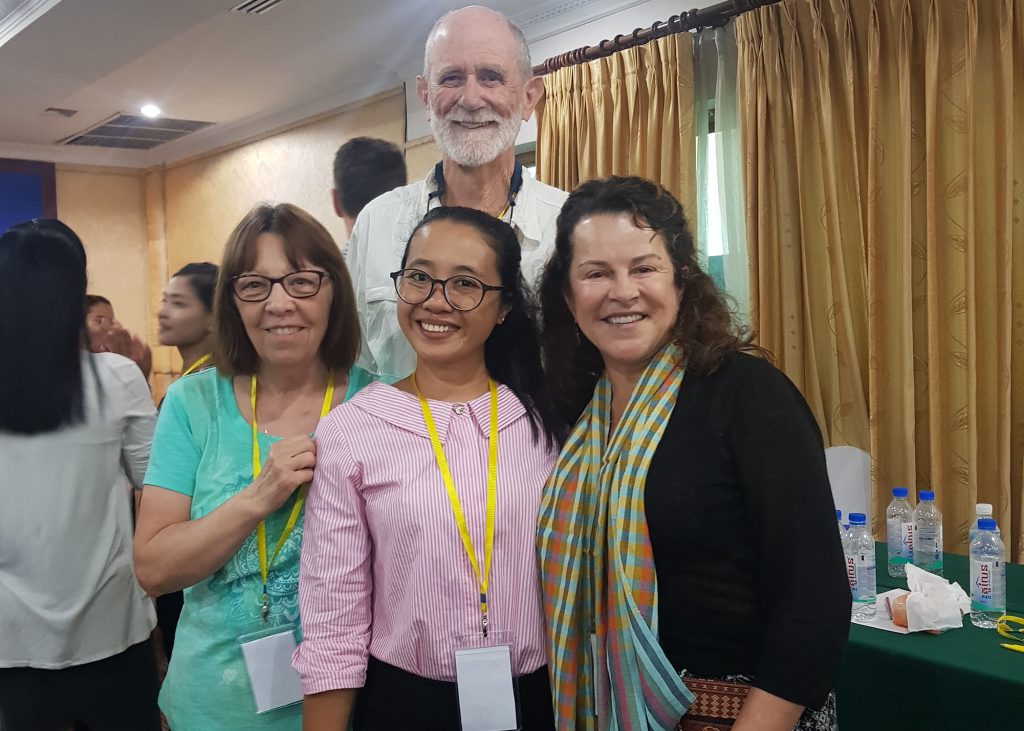 From this discussion four committees were formed to serve as an Executive Committee under the advisory of Lotus Outreach Cambodia. Those committees are as follows: Committee of Action Plan/Implementation, Committee of Fundraising, Committee of Communication and Media, and Committee of Finance. Heads of each committee were also identified and will be responsible to recruit members. An Alumni Executive Committee Group will also be formed on Telegram for ongoing communication.
These four committees will work together in 2020 to decide on activities, how to raise funds and alumni member engagement. In addition they will meet annually where the Executive Committee can present their achievements, challenges, lessons learned, as well as elect the committee for the year to come.
For years we had thought and talked about forming this alumni association. We had even asked in our social media group on Facebook if the alumni were interested in having gatherings and forming an association with the intent to give back. Many had shown interest and were waiting anxiously for this first alumni gathering.
We are grateful to the board members for making this long awaited alumni gathering happen and are thrilled and looking forward to the first pilot project led by the association. We will raise funds locally and take it from there.