We believe empowerment is the heart of sustainable change.
Our mission is to empower women and children through education, training and care. The 2019 Gift of Hope Campaign will seek to raise 25k. Three of our programs are in particular need of your support: STEP (Skills Training for Employment, GATE (Girls Access to Education), and Blossom Bus.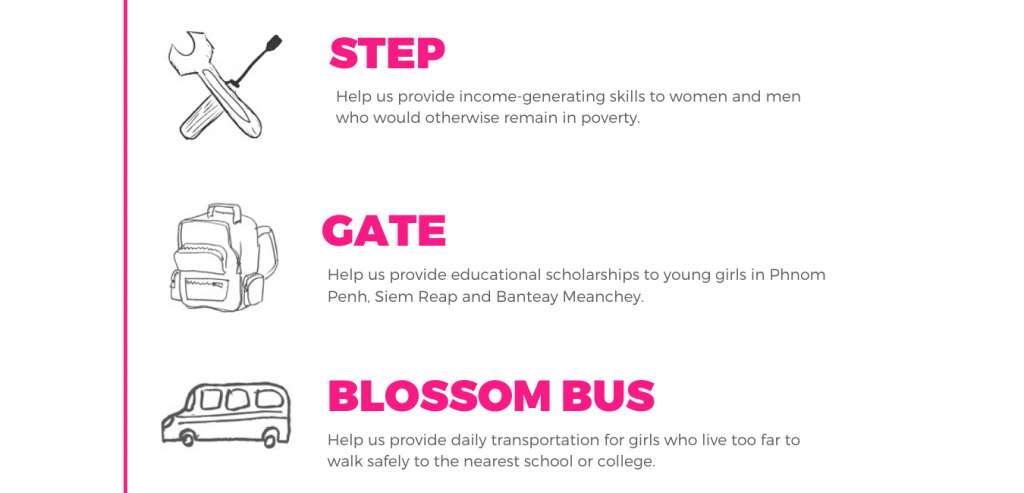 76% of goal reached so far.