Our Foundation and Corporate Partners
Our foundation and corporate partners make our work possible and continue to expand the reach and benefit of our programs.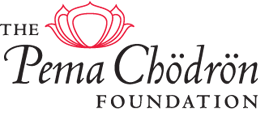 Our Local Partners
Implementation partners are chosen based on the quality of our relationship, their professional credentials and reputation, and proven effectiveness.
Cambodian Women's Crisis Center
Provides assistance to women and children who are victims of domestic violence, sexual abuse and trafficking.
Cambodian Organization for Children and Development
Contributes to the empowerment of vulnerable women and girls through protection, prevention, and advocacy in order to promote a peaceful, gender-equitable and compassionate society.
The organization's vision is to assist women and girls in living in peace, security, and dignity and enjoy their universal human rights.
Kampuchean Action for Primary Education
Aims to work with government, communities and other stakeholders to empower vulnerable children and youth to achieve their own right to a quality education through innovative approaches.
Passerelles numériques
Is dedicated to enabling highly disadvantaged youths access to educational, technical and vocational training, in the sector of Information Technology. PNC works to build strong employability which will allow them and their families to sustainably escape poverty, and contribute to the social and economic development of their country.
Khemara
Promotes the capacity, confidence and wellbeing of communities through the sharing of information, education and counselling, including the encouragement of women and children to recognise their potential and rights to participate in decision making.
Santi Sena
Santi Sena alleviates poverty with a complex and all encompassing approach which involves cooperation with local initiatives and vulnerable communities. Their programs focus on reducing social violence, promoting human rights, empowering women, and natural resource conservation.
White Lotus Trust
A sister organization, White Lotus Trust works with socio-economically weaker sections of society with a special emphasis on women and children.
Lotus Outreach Cambodia
Serves as a liaison between Lotus Outreach's local partners and affiliates. LOCAM is responsible for a number of powerful flagship programs including CATALYST, Lotus Pedals and Rice 4 Education.
Garden of Peace
A humble, grassroots initiative that aims to build a peaceful, nonviolent and just world through the Lotus Tutors program, a secular initiative that draws its inspiration from Gandhian philosophy of Sarvodaya which recognizes that moral, cultural, social, economic and political dimensions are all necessary components of holistic development.