Our Foundation and Corporate Partners
Our foundation and corporate partners make our work possible and continue to expand the reach and benefit of our programs.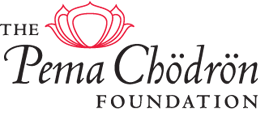 Our Local Partners
Implementation partners are chosen based on the quality of our relationship, their professional credentials and reputation, and proven effectiveness.
Cambodian Women's Crisis Center
CWCC is a leading women's organization that advocates for the human rights of women and children, gender justice and the elimination of all forms of violence against women and children. CWCC is one of our main long-term partners in Cambodia, serving girls' access to education scholarships, food aid, community development, and survivors of domestic violence.
Cambodian Organization for Children and Development
COCD was established in 2007 by a group of Cambodian development professionals with expertise in rural development and child rights promotion and aims to improve the quality of life of vulnerable and abused children in Cambodia through tackling structural causes of poverty, inequality, social exclusion and child abuse.
Kampuchean Action for Primary Education
KAPE is committed to increasing access to quality education for Cambodian children and young people and serving as an incubator for education innovation. Together, we serve hundreds of girls with access to education each year.
Passerelles Numériques
PN is a French NGO operating in Cambodia, the Philippines, Vietnam and Madagascar to provide education, technical and professional training in the digital sector to underprivileged young people. We work together with PN Cambodia and Vietnam to provide at-risk young women high quality holistic computer education and IT skills which lead to certain employment and contribute to social and economic wellbeing in Cambodia and Vietnam.
Khemara Cambodia
Khemara is Cambodia's longest serving local NGO and strives to educate, protect and empower women and children to improve the quality of their lives. We collaborate on a kindergarten serving students quality early development education and food aid.
Santi Sena
Santi Sena alleviates poverty with a complex and all encompassing approach which involves cooperation with local initiatives and vulnerable communities. Their programs focus on reducing social violence, promoting human rights, empowering women, and natural resource conservation. We are proud to work together with Santi Sena on advocacy and community development initiatives in rural Cambodia.
White Lotus Trust
WLT is our sister organization in New Delhi. White Lotus Trust works with vulnerable sections of society in India, with a special emphasis on access to education for women and children through transport, after-school programs, scholarships, computer education, food aid, and additional skill-training initiatives, emphasizing the importance of gender equality to break the cycle of poverty.
Lotus Outreach Cambodia
LOCAM leads a number of powerful flagship programs at LO, with a focus on the empowerment of women and girls, including CATALYST, Lotus Pedals, and Rice 4 Education, serving some of the most at-risk young women and girls in Cambodia with access to education and rice aid. LOCAM also serves as a liaison between LOI and our local partners in Cambodia.
Garden of Peace
Garden of Peace is a grassroots initiative that aims to build a peaceful, nonviolent and just world through the Gandhian philosophy of Sarvodaya which recognizes that moral, cultural, social, economic and political dimensions are all necessary components of holistic development. We provide the Garden of Peace school daily meals for children and teachers, support for the holistic after-school education program, and additional support for school community projects.
Naya Sawera Vikas Kendra
NSVK has been working towards the empowerment of the poor and the marginalized since 1999, utilizing the Gandhian approach of non-violent action for justice and people's control over livelihood resources. We are delighted to be collaborating with White Lotus Trust and NSVK on new youth empowerment initiatives in the Jharkhand state of India.
Primeros Pasos
Primeros Pasos works to ensure access to education and healthcare services for rural communities living in the Palajunoj Valley of Guatemala through medical, dental, pharmacy, and laboratory services as well as a community outreach program, focusing on wellbeing through nutritional support, workshops, and health education for families. We are delighted to support this new partner as part of our impact expansion since 2022.
Mulheres Da Parada
Mulheres da Parada aims to ensure food security and social support to families living in Parada São Jorge community in situations of extreme social vulnerability and/or social risk, with special attention to families headed by black women with low schooling. We are delighted to support this new partner with their food market and development initiatives for families as a part of our impact expansion since 2023.