Blossom Bus Spotlight: Give Today for Women's Rights and Empowerment
We are delighted to spotlight our long-term program, Blossom Bus, for a one-week campaign. Blossom Bus protects young women's access to education and empowerment through providing safe daily transportation to school for young women in rural Haryana, Rajasthan, and Tamil Nadu. Help us deepen our work through this life-changing program by making a donation today in honor of this program spotlight. Our goal is to raise $45,000 for Blossom Bus. We are scaling our work to mobilize the potential of the young women we serve to reach for their rights, protection, and agency through education and advocacy led by Blossom Bus graduates. Read more about it below!
Blossom Bus Today
Today, we provide access to education for 700 girls and young women on our fleet of buses. Blossom Bus operates in rural areas of India where families live too far from the nearest school, secondary school, or college to allow their girl children to walk the long and dangerous distances. The buses provide consistent, safe, and reliable daily transport to school for girls who would otherwise not be able to attend. Thus far, 1308 students have been served by this program with access to education, including 40 university students, and 8 studying at the masters level.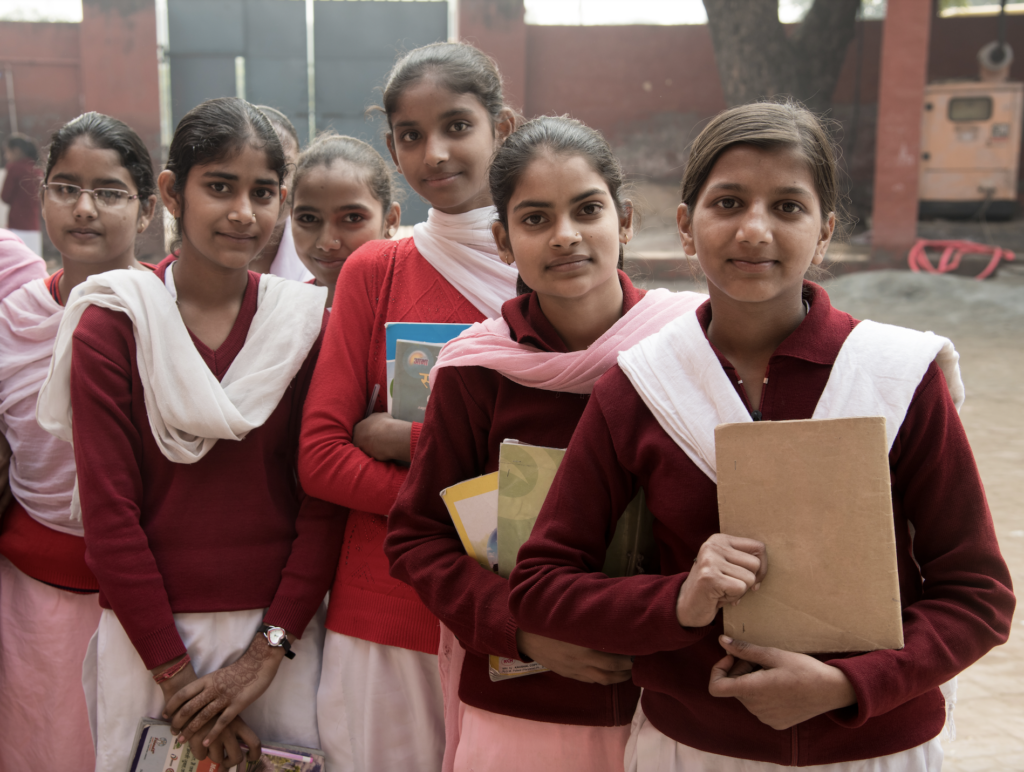 Help Deepen Our Work: Education and Gender Advocacy in Blossom Bus Communities
Give today to help Lotus Outreach ensure access to education for students and to scale the depth of our impact for Blossom Bus communities. In 2022, we are expanding this program to include more university level scholarships for the most competent students as well as introducing career and education counseling opportunities, education, and workshops into schools and student networks. We will for the first time hire Blossom Bus high school graduates to be mentors in the program! They will advocate for gender equality in their communities in student and family groups and in schools to inspire and mobilize the potential of the young women we serve to reach for their rights, protection, and agency. This community advocacy work will combat suffocating gender narratives to help normalize and achieve gender equality and empowerment for girls and women in Blossom Bus communities.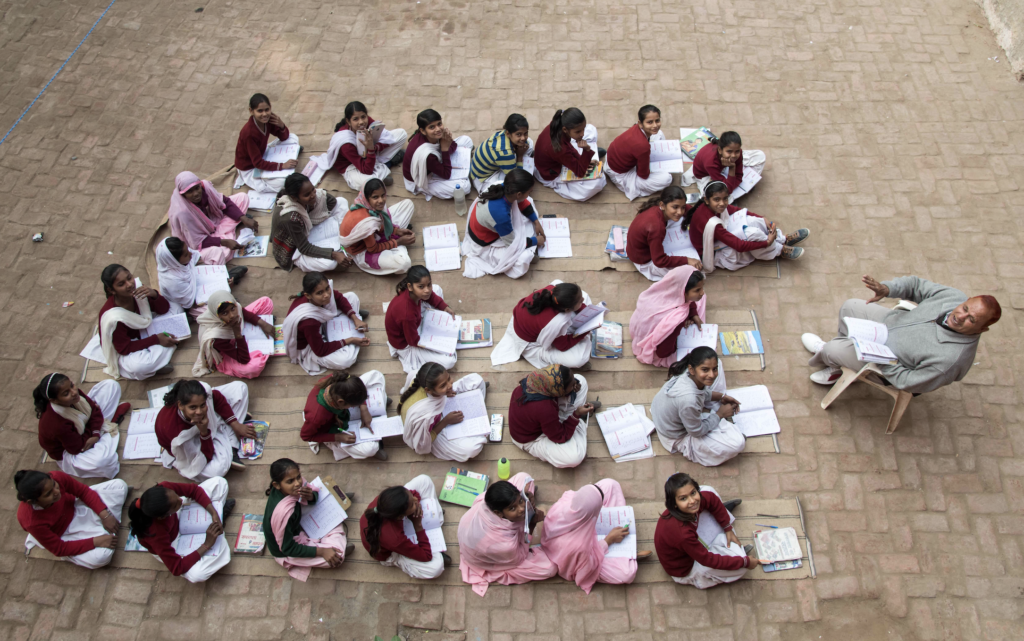 Why Girls?: The Impact of Women and Girls' Rights, Education and Empowerment
The positive outcomes from keeping girls in school are extensive; an enormous body of evidence supports this. As Paul Hawken describes in his book, Drawdown:
"For starters, educated girls realize higher wages and greater upward mobility, contributing to economic growth. Their rates of maternal mortality drop, as do mortality rates of their babies. They are less likely to marry as children or against their will. They have lower incidence of HIV/AIDS and malaria—the "social vaccine" effect. Their agricultural plots are more productive and their families better nourished. They are more empowered at home, at work, and in society."
Educated women experience wide-ranging benefits, including healthier children, less risk of experiencing domestic violence or early marriage, and they have fewer children, higher incomes, and more respect in making household decisions. Thus, by protecting and empowering at-risk women we can lift families, communities, and nations out of poverty.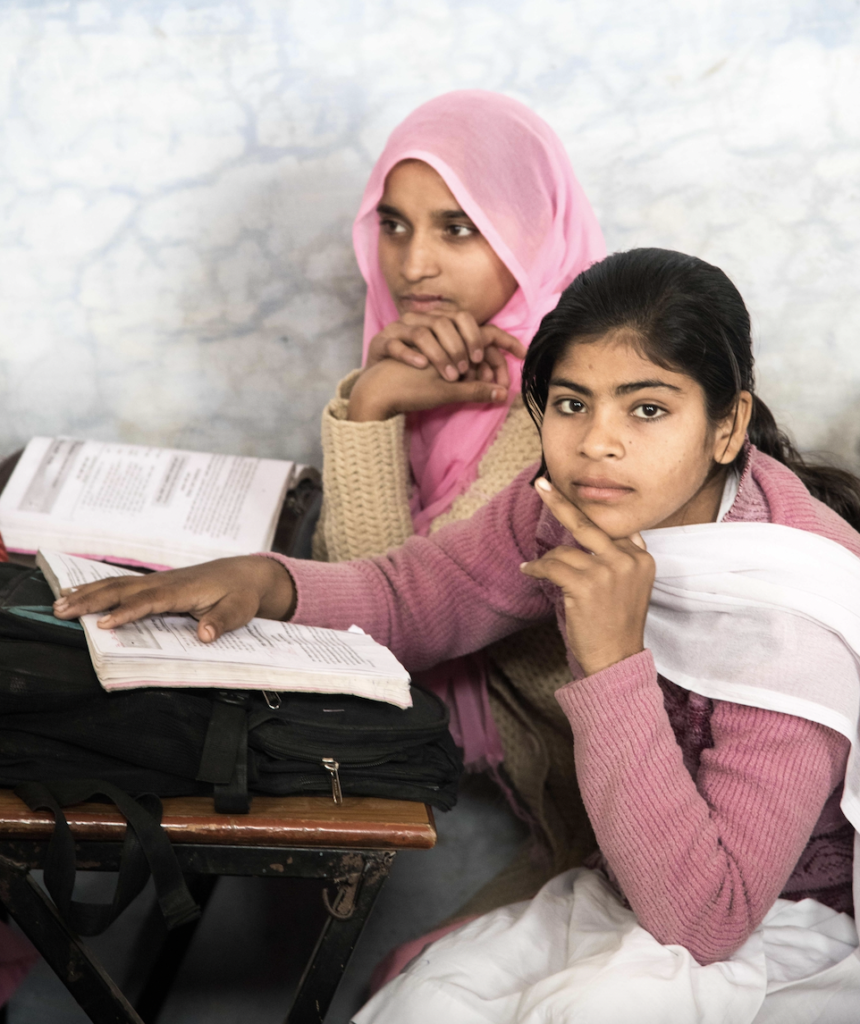 More Than Transport: Community Transformation
During its 12 years of operation, Blossom Bus has become much more than a transportation service. The young women who ride the bus are often the first in their family to reach a high school level of education and demonstrate the tremendous potential of an educated girl as they become models of female mobility and empowerment. Blossom Bus has become a household name in the communities where we work and there is a great shift in the willingness of families to send their daughters to school. By working with families, local schools, and students, Blossom Bus mobilizes communities to come together around protecting the rights and empowerment of women and girls.
History: The Legacy of Blossom Bus Since 2009
In 2009, we conducted a survey in 85 rural villages in Mewat, Haryana, that turned up only a single girl studying beyond the eighth grade. Parents were forbidding their daughters from traveling to school due to the risks connected with walking on rural backroads in areas with a high incidence of sexual violence. In connection with this, Lotus Outreach launched the LEARN advocacy program which focused on ensuring the right to education for girls and young women in the state of Haryana. Program Coordinator, Suraj Kumar, and our Executive Director, Glenn Fawcett led the program until 2015. Their advocacy work was recognized for having achieved the transformation of 60 schools in the state and was awarded for the "contribution to the education of 1 million students in Haryana", by Haryana's Chief Minister. In 2016, Harvard University South Asia Institute and Tata Trust recognized LO's work out of thousands of other initiatives in India for our success in reducing gender discrimination. All of this was the foundation of our vibrant Blossom Bus program.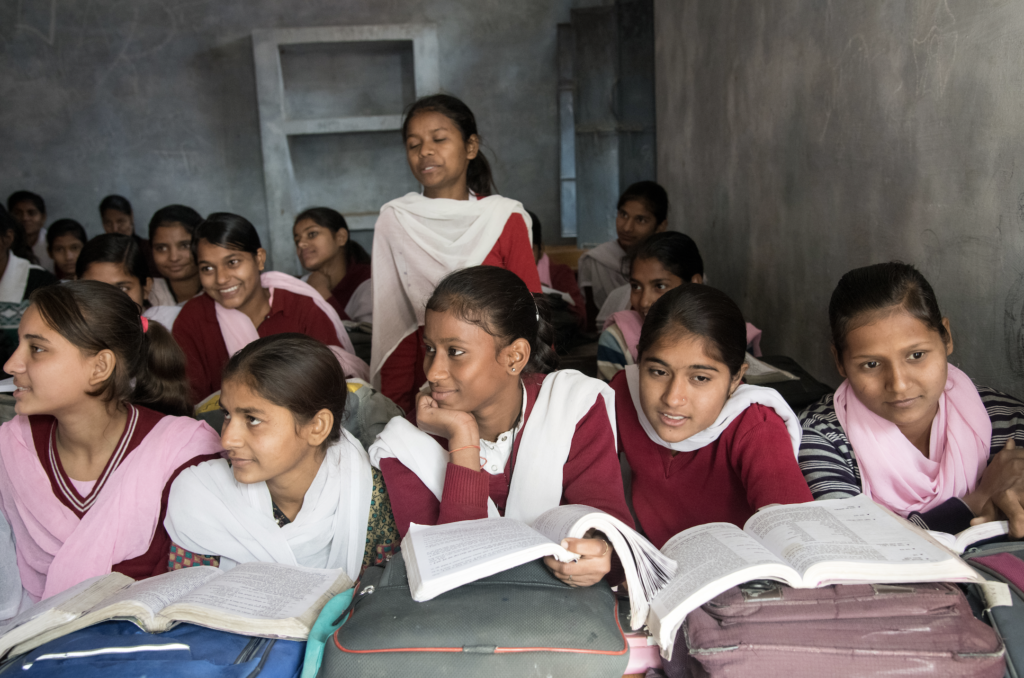 Our Partners: The Foundations That Make Blossom Bus a Reality
We would like to give a special thanks to Guru Krupa Foundation for their long-term dedication to Blossom Bus (and to the Buddha Smiles after school program in Tamil Nadu), which makes it possible for Blossom riders to reach school year after year! In 2022, Guru Krupa Foundation is supporting a significant portion of the Blossom Bus budget and the entire Buddha Smiles program budget, as they have done for many years. Also, thanks to Fred and June MacMurray Foundation and Impact Giving for their consistent support of this program. We would also like to thank Kapadia Foundation for helping us to establish Blossom Bus to College, to ensure high school graduates can go on to study at the university level through scholarship support. Lastly, thanks to Nissan Motor India who is supporting 200 students' access to education in Haryana and Tamil Nadu in 2022.
Thank You: Your Generosity Is Essential
Thank you for joining us to respond to the specific hopes and dreams of the students we serve. Your generosity provides opportunities for the most at-risk young women. We are so excited to continue, deepen, and expand this program with your support.