A Gift of Hope for Sopheak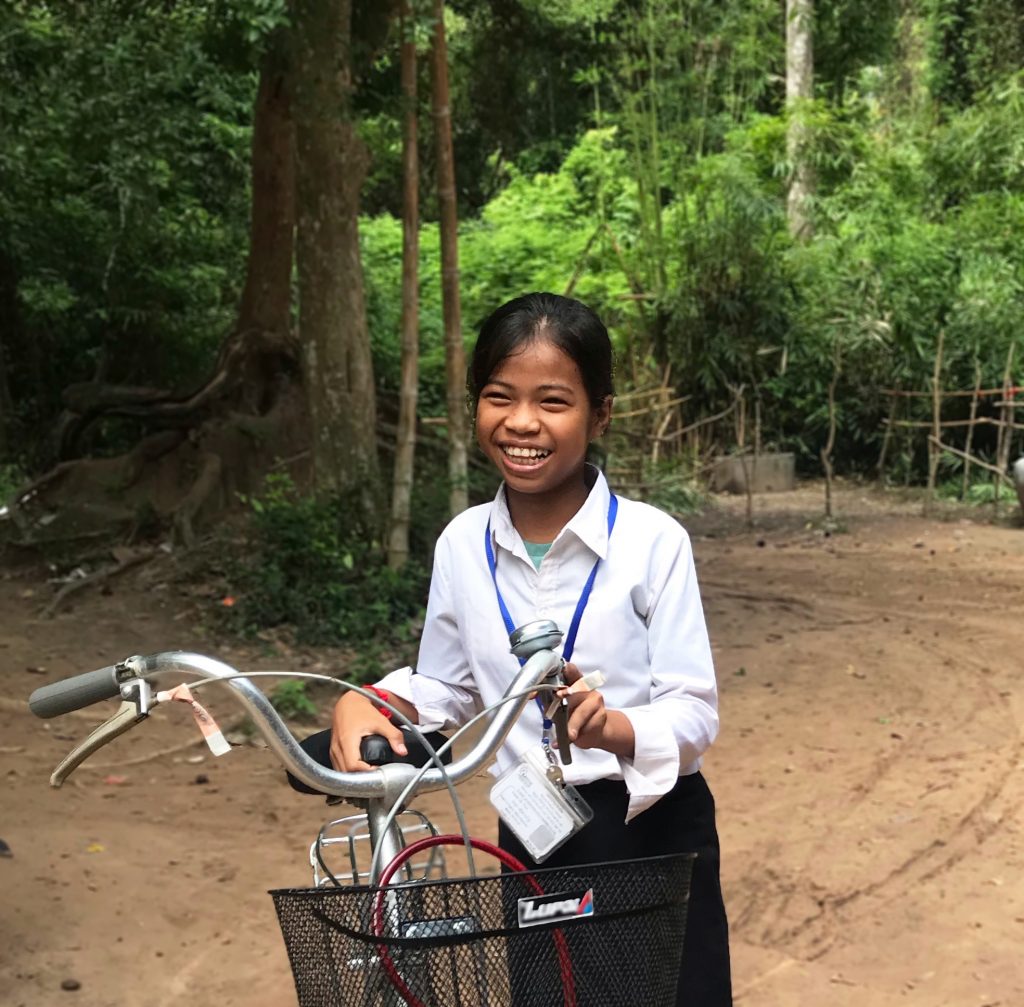 Meet Sopheak. Sopheak is from Nokor Krao Village, Kouk Chork Commune, Siem Reap District, Siem Reap Province. She lives with her family in a small house with palm leaves for walls and a roof made of tin.
At 12 years old, she is the first daughter in the family of two children. She is studying in sixth grade, her younger sister is 6 and in first grade. Her father (36) works as temple construction worker and her mother (30) as a cleaner at a private company. Both parents are illiterate.
Sopheak's father can make around $4 a day for 22 days a month and her mother's salary is $75/month. With such meager income, it's challenging for the family to get by. Their home is 3.5 km away from the nearest school and without the needed funds to buy Sopheak a bicycle, her only option is to walk to school everyday.
"I always arrived to school late and didn't get to help my classmates clean the classroom and I feel bad about that," Sopheak explained. "Sometimes I would ask my friend for a lift and other times my parents took me to school; however, when my parents took me to school, they got to work late because the school and their workplace are in different directions."
Can you imagine how Sopheak felt when she received a new bicycle from Lotus Pedals? She was beside herself. She couldn't stop smiling! Now she makes it to school on time and, in addition to having access to education, she also gets to help her classmates clean the classroom. 
"I feel so good that I don't need to bother my friends any more," she shared. "My parents don't have to get to work late because of me. I can even give my younger sister a ride to school, as well!"
Sopheak wants to be an English teacher someday. She wants to help younger generations in her town learn English so they can find good jobs.
She is grateful; for the bicycle and for the newfound hope in her future. And we are so excited to see her carry this gratitude forward as she pursues an education with the absolutely noble intention of helping others.
Thank you for your donations. Thank you for your generosity. This work goes out like ripples in water, creating hope and a brighter future for generations to come!