A Ride to the Future
In Cambodia, only 11 percent of girls attend secondary school. In large part this is due to the difficulties girls face in simply getting to school. The road is often long and too dangerous to walk. By supplying all-terrain bicycles, we give girls access to education. We give them a ride to the future!
In October, we had a bicycle giveaway in Takeo Province, Cambodia. 50 girls in secondary school received bikes – just in time for the new school year beginning in November!
This giveaway was made possible because of donations from people like you! It also was funded by our partner, Kalos, who makes consciously created, naturally derived skincare, giving a portion of every sale to girls education projects around the world.
We are so fortunate to partner with folks who are passionate about empowering girls—and keeping them in school. Let's hear from some of these girls, shall we?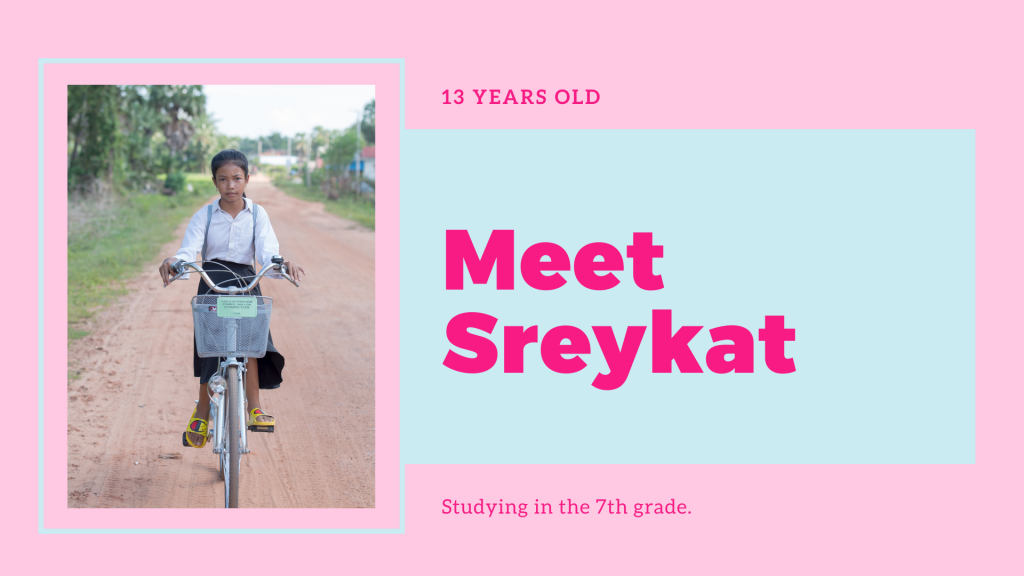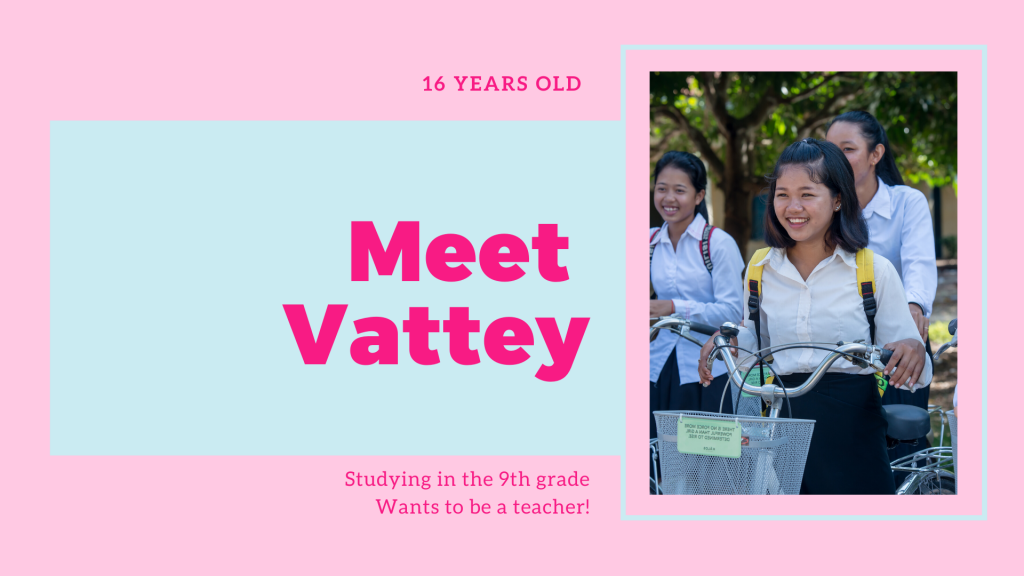 When we say a bicycle can change a life, we aren't kidding. In fact, a bicycle can change more than one life. These changes go out like ripples: from the girls, to their families, to their communities. And these are just two girls. Imagine the overall impact of 50.
A special thanks to Kalos for their generosity and to our determined and committed community for your continued support. Without it, we would not have been able to keep more than 3,000 girls in school!

If you or your organization would like to join our 1000 Bikes Campaign and provide bicycles to girls for access to school for, drop us a line! We would love to hear from you.